Answers
Jul 25, 2023 - 12:16 PM
The Weightless Quilter's small footprint (36" x 36") fits under a sewing cabinet or table and can even be configured to sit on the sides of a table. You can position it in multiple ways for your sewing space! It assembles in less than 10 minutes without tools. Eight Flex poles provide three levels of lift capacity: lightweight (thinner poles); medium (thicker poles); firm (combination of lightweight and medium poles). Most quilts will use the lightweight lift capacity but heavier fabrics and batting may benefit from a medium or heavy lift.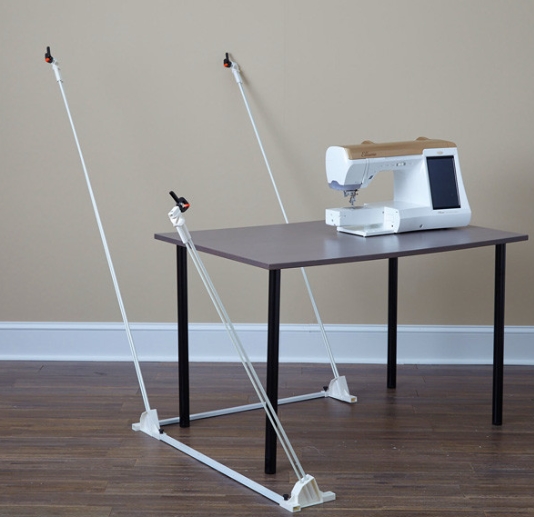 It doesn't actually connect to the machine, so it appears to work with any machine and table, but if you want more confidence you can contact the manufacturer:
https://www.shop.dzgns.com/pages/cont...
Thank you for your interest